bassman10096
Senior Member
Username: bassman10096

Post Number: 1267
Registered: 7-2003

| | |
| --- | --- |
| Posted on Saturday, May 21, 2011 - 7:42 pm: | |
---
This guy has been with me since it was built in '08. It's my second custom Alembic. As always, Susan and Mica were phenomenal and truly treated me like family. I meant to start this thread long ago, but didn't get it done. Actually, it's better now because I can report this bass has been a major event in my musical craft. I enjoy it enormously and constantly get compliments on it's sound and looks. It has been to some really good gigs and some dives. I've developed a side interest in graphite necks (one G Gould with EMGs and a Warmoth body/Status neck with Villex electronics). The Gould and the Brown Bass share about equal gig time. But every time I switch in the Alembic, it's like talking to an old friend.
Recently, I broke down and bought a set of Pyramid flats for the BB - glad I did. They are exceptional strings, if you like a woody, semi-Motown, old Phil Lesh/Jack Casady sound.
Anyway - here are the details: '08 Brown Bass, gold hardware.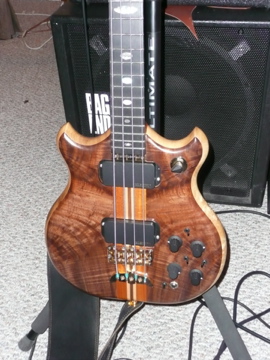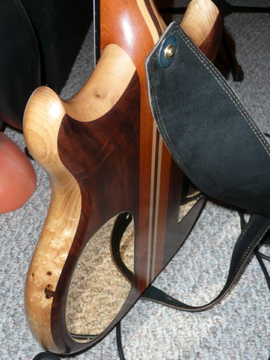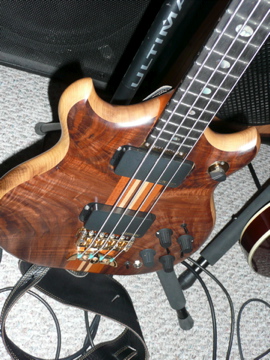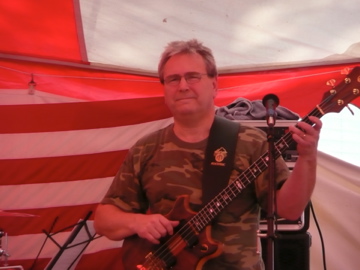 (Message edited by bassman10096 on May 21, 2011)

(Message edited by bassman10096 on May 21, 2011)