admin
Board Administrator
Username: admin

Post Number: 34
Registered: 5-2002

| | |
| --- | --- |
| Posted on Friday, February 10, 2006 - 4:47 pm: | |
---
The first Alembic basses and guitars used a gold coaxial connector between the preamp card and the pickups. Here's an example of what one looks like connected: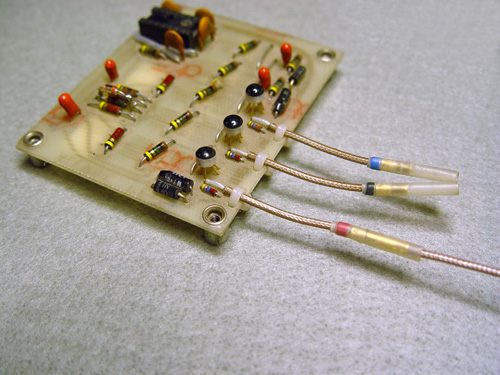 When you disconnect the pickup, here's what you're left with: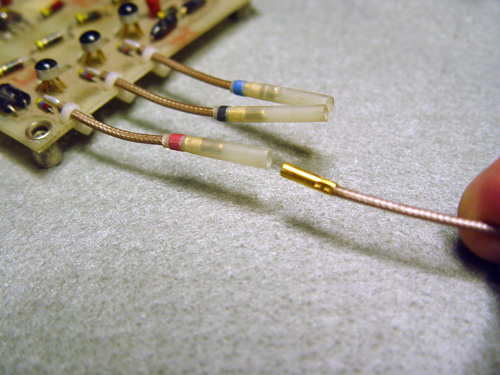 For the image above, to disconnect the pickup, grasp the preamp card side of the connector through the shrink tubing with the thumb and forefinger of your left hand. Then gently pull the wire with your right hand.

The connector can be damaged while it's not connected, make sure the end looks nice and clean like this before reconnecting: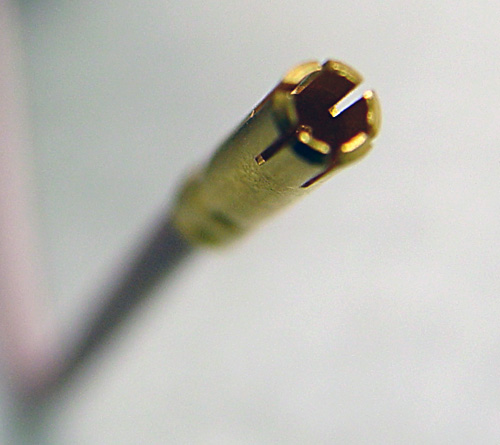 When you reconnect, retract the tubing by pushing it toward the preamp card: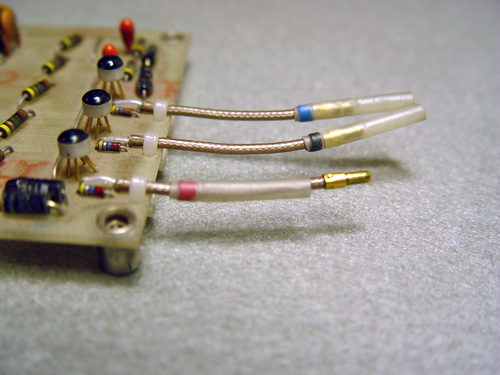 Then you can reconnect the pickup carefully: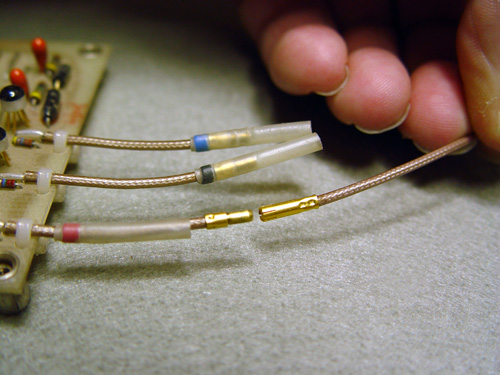 After you've got it back together: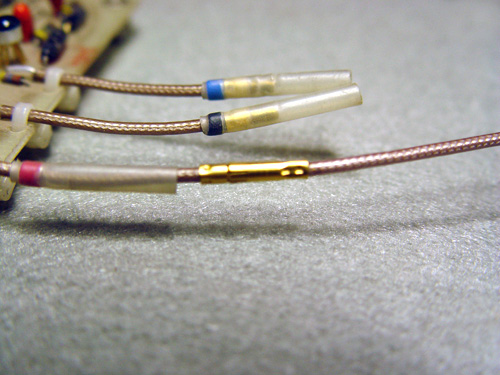 slide the shrink tube sleeve back in its original place.