mica
Moderator
Username: mica

Post Number: 4683
Registered: 6-2000

| | |
| --- | --- |
| Posted on Wednesday, June 20, 2007 - 3:20 pm: | |
---
Don't cut Alembic leads! Modular connectors are provided so that you can easily change out components when repairs are needed or modifications desired.

Things to know - never pull on the wire itself, only grasp the housing. If your fingers can't get in the space, use needle nosed pliers. The housing is the brown or white plastic part that covers the crimped on connectors.

Sometimes you have to remove the housing to get the wires through the ferrite shielding sleeve or a small hole. Here's how to do it correctly:

Unplug the connector and locate these slots on the non-friction lock side of the housing: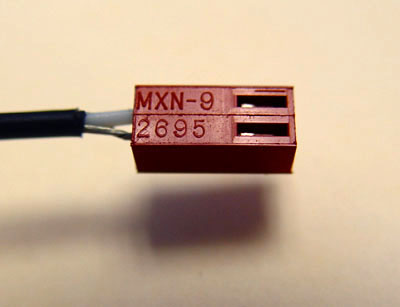 Then, use something skinny, like a retracted mechanical pencil tip, to release the crimps one at a time: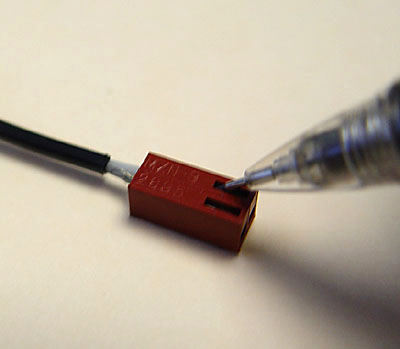 Now you can gently pull the crimped connectors free from the housing: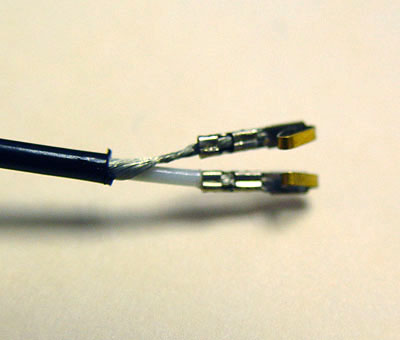 Now you can maneuver the wire where it needs to go. When you reinstall, just slip the housing over the crimps, aligning the gold plated part with the friction locked side and plug it back in.

Now wasn't that easier than the soldering iron?