mica
Moderator
Username: mica

Post Number: 5278
Registered: 6-2000

| | |
| --- | --- |
| Posted on Monday, April 21, 2008 - 8:00 pm: | |
---
You need to know where the trimpots are that we refer to in the humcancelling procedure.

If the bass has three backplates, find them here arranged as: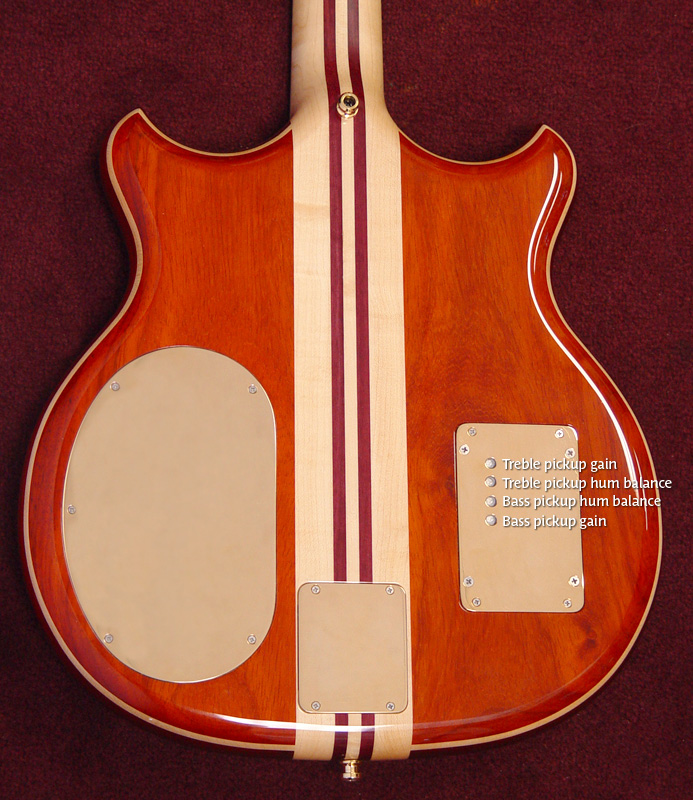 mica
Moderator
Username: mica

Post Number: 5283
Registered: 6-2000

| | |
| --- | --- |
| Posted on Tuesday, April 22, 2008 - 7:33 pm: | |
---
If you have only two backplates, the arrangement is: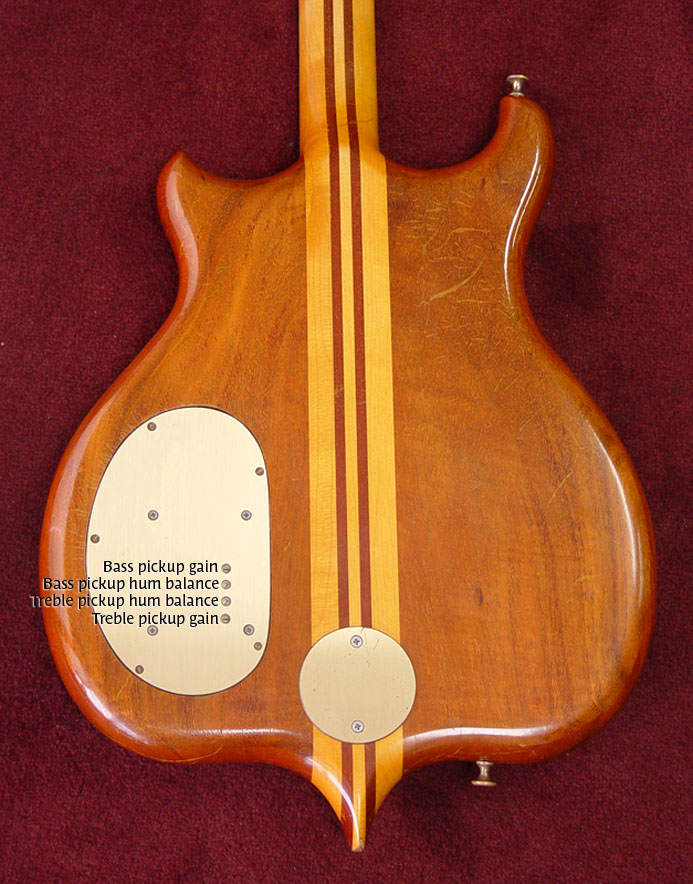 Generally, older instruments have two backplates, but some newer ones are custom ordered in this traditional fashion.

The preamp card with the trimpots is actually identical in both instances. In the three backplate example, the card is rotated 180 degrees so the ribbon cable can feed through properly. This also means that the cards are compatible between new and old models (unless they've been upgraded/calibrated, then they are specific to a given instrument).