mica
Moderator
Username: mica

Post Number: 7706
Registered: 6-2000

| | |
| --- | --- |
| Posted on Friday, April 27, 2012 - 6:22 pm: | |
---
Fun stuff! I've been looking for a board of this interesting wood that was big enough to make one of our instruments and I finally found it: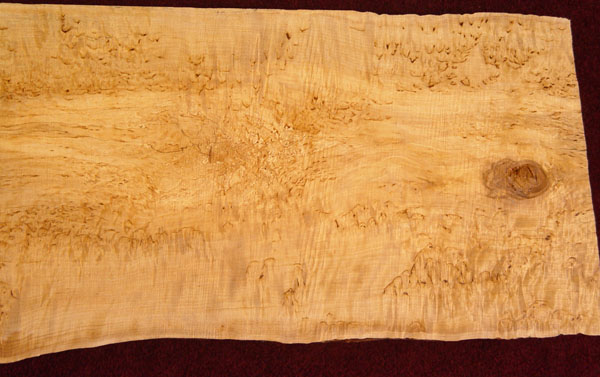 I think there might be a Stanley Clarke bass and a Darling guitar's worth in here.

There's flame figure in the wood, then there's the healing the tree undergoes after a beetle attack, which makes the other interesting radial figures in it.

I want to see this with black hardware.