twocan
Junior
Username: twocan

Post Number: 25
Registered: 9-2013

| | |
| --- | --- |
| Posted on Tuesday, April 01, 2014 - 6:03 pm: | |
---
The strings shown below came on a 98 Epic that I acquired last year. They are hands down the best strings I've ever used.
They appear to be medium gauge and have a very fine winding, being smoother to the touch than other brands, but not like half rounds. There is no thread at either end and the end rings are gold.

I've spoken with two prior owners and neither ever changed the strings on the bass. There was an owner before so I cannot be sure if these strings are original to the bass.

Any help / thoughts would be appreciated.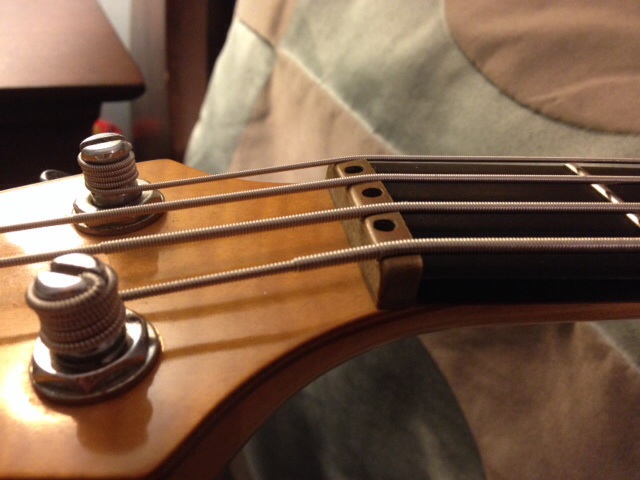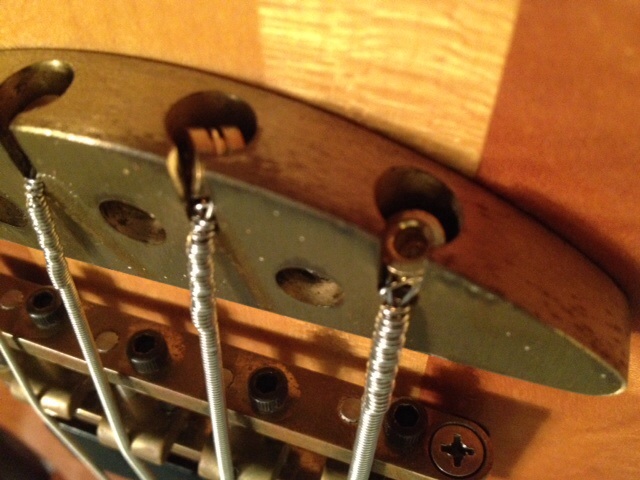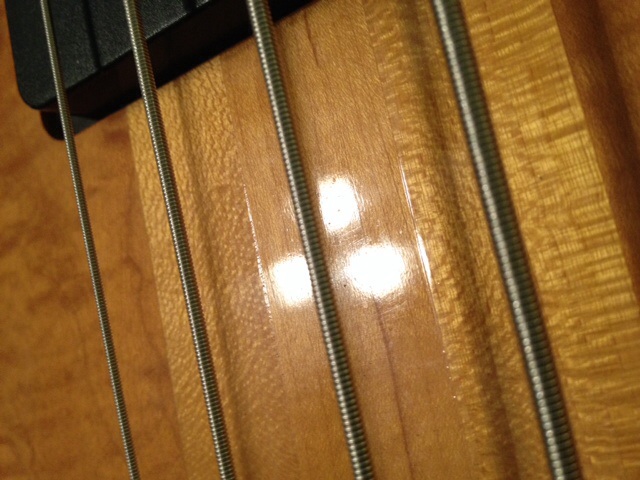 keith_h
Senior Member
Username: keith_h

Post Number: 1987
Registered: 2-2005

| | |
| --- | --- |
| Posted on Wednesday, April 02, 2014 - 5:05 am: | |
---
All of the Alembic strings I have ever bought or seen have a turquoise wrap on the ends. Looking at what you have reminds me of the Dean Markley NSP round core strings I have on my Orion 5 string.

Keith