unguitar
New
Username: unguitar

Post Number: 4
Registered: 9-2006

| | |
| --- | --- |
| Posted on Tuesday, September 12, 2006 - 8:37 am: | |
---
hi,
I copy the message I sent to another forum on Alembic club to ask for some official help.

"I have a single coil set for guitar ( 3 pickups). I bought it on ebay a while ago and now I'd like to put it on one of my guitars.
It is composed by the pickups and 2 pots, a bigger and a smaller one.
I don't have any literature with them, is it possible to get some schematics/instructions ?
thanks a lot,
Luca"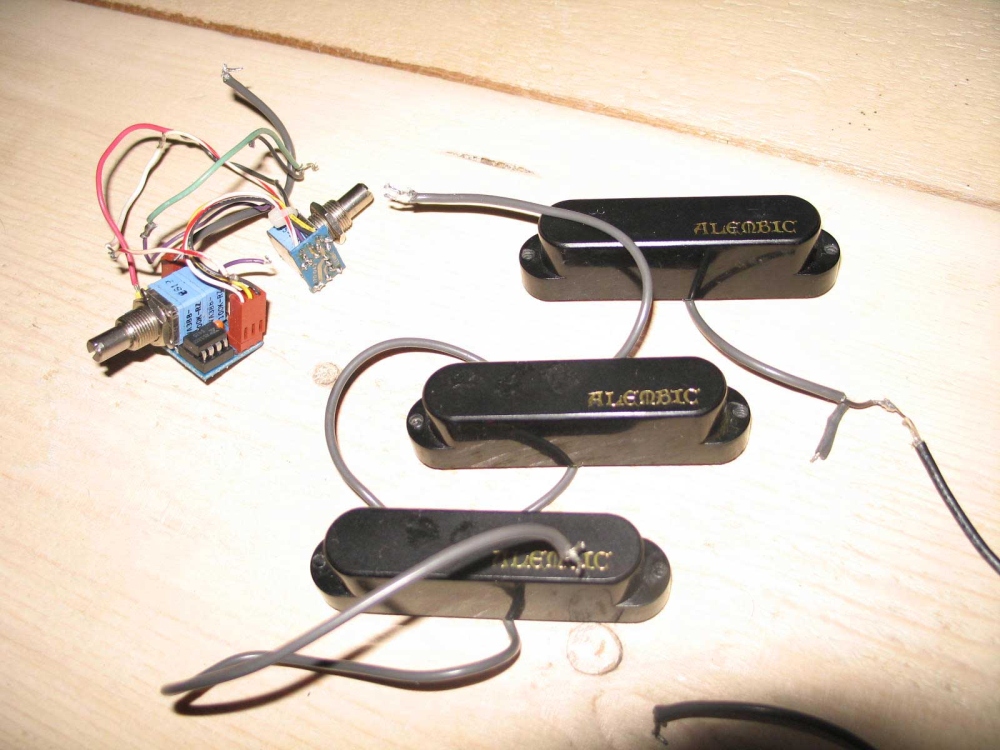 davehouck
Moderator
Username: davehouck

Post Number: 4423
Registered: 5-2002

| | |
| --- | --- |
| Posted on Friday, September 22, 2006 - 3:52 pm: | |
---
For anyone interested in this question, please see the original thread, which is more current.