pastabassda
New
Username: pastabassda

Post Number: 3
Registered: 12-2004

| | |
| --- | --- |
| Posted on Saturday, January 10, 2009 - 11:35 am: | |
---
Hi all, I have a beautiful Ken Smith for trade or for sale IN EUROPE !

I love all of my Smiths, but I don't play 6 strings any more. Therefore I'm looking to trade for an equivalent Smith BSR 4- or 5-string or an Alembic Series I or II.

This bass was born in 2001. A breathtaking Quilt top, lowest action and a really explosive tone. Super robust ATA Flightcase (heavily used) included.

Some very small dings all over the body, nothing to be shown here even with better pics. Finish and frets are in very good shape.

Believe me, this tone monster plays and sounds as superb as my world class Smith BMTs and I would keep it as a fiver !

You find some more pics here:
http://www.mrbassman.net/de/MrBassman/Basses/smith_bsr6eg.htm

Trade for a matching 4 or 5 or a Series I/II is preferred. But I'm open for serious offers. Price tag: 3.200,- EUR plus s/h.

Local pick-up or checkout in Duesseldorf/Germany.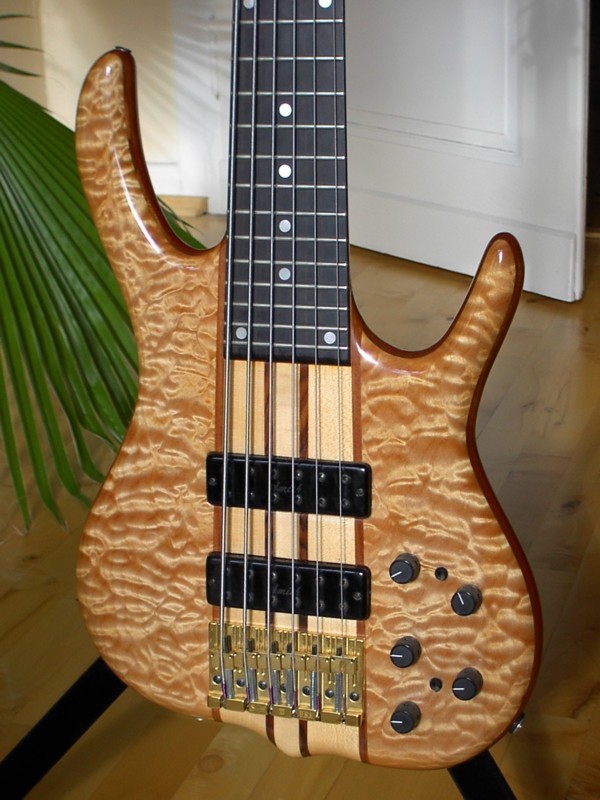 (Message edited by pastabassda on January 10, 2009)

(Message edited by pastabassda on January 10, 2009)