otis
Member
Username: otis

Post Number: 81
Registered: 10-2008

| | |
| --- | --- |
| Posted on Wednesday, October 21, 2009 - 7:20 pm: | |
---
Hello All,

I'm considering selling my Custom Six String Epic. This is a very special bass, with several great custom features, not the least of which is Ebony Neck Laminates. This bass owns the low end!

It has custom chrome hardware that will never tarnish, East Meets West electronics, a double accent- Purpleheart pinstripe with maple, recessed strap locks, a side mounted input jack, satin finished neck, and it's Extra Long Scale at 35 inches.

The bass also has a ramp, which was put on by the original owner and appears to be made of a block of Ebony, but I'm not sure about that. He also had new Mandolin frets professionally installed by a Mandolin shop in Wisconsin. If you've ever played a bass with Mandolin frets, you'll understand that this allows a nearly fretless feel, with incredibly low action.

Currently it is strung with Marcus Miller Fatbeams .35 to .125 (only a few weeks old, and still snappy as ever!)

The bass is in mint condition (no dings, dents, or scratches that I'm aware of) and will come with OHSC and will ship free to anywhere in the USA.

I really, really do not want to sell this bass, at all, but I really, really want a Series II 6, and to that end, I'm testing the waters because I'd far rather see this awesome instrument land in the hands of a Club member before the possibility of posting the instrument on eBay.

Peace;)

Frank

Here's a few pics for your consideration- they're from the Custom Archive- if you'd like more, I can take more, but be forewarned, I'm no photographer!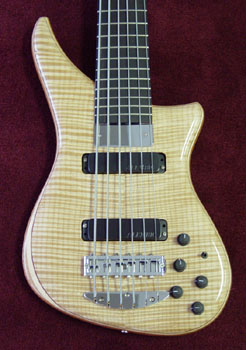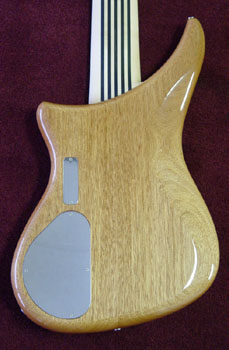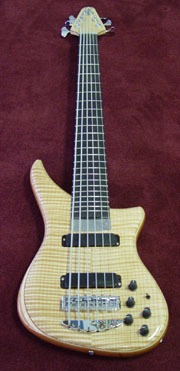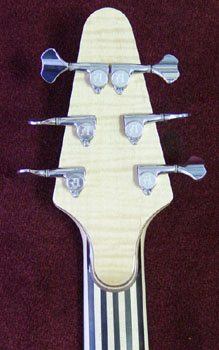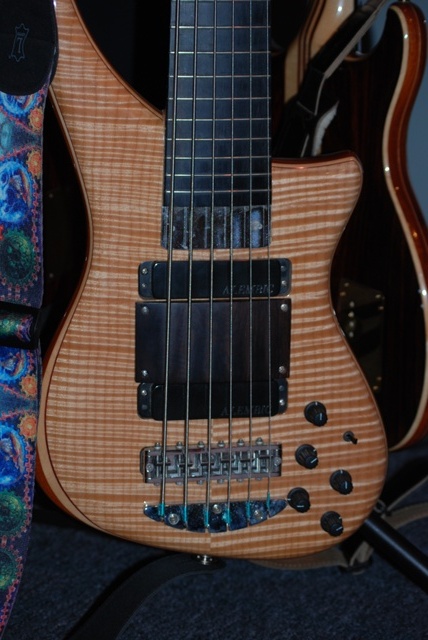 Here's a link to some fairly high quality, good sounding video with the bass (incidentally, the video shows the thumb rest, which was added by the original owner, after he received it). The Video is Titled, "Five Ton Mary" and is just below the music player:


www.myspace.com/otiserie


$5800 or Best Offer.

If interested, please e-mail me
@: otisduo@yahoo.com