mica
Moderator
Username: mica

Post Number: 6974
Registered: 6-2000

| | |
| --- | --- |
| Posted on Friday, September 24, 2010 - 3:20 pm: | |
---
Well, I've been enjoying this little guitar for a few years.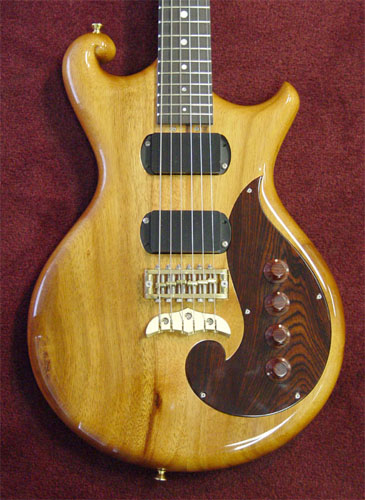 It's been on display in our showroom, and I'd sure like to get the Purpleheart one ready to show, so this one needs to find its home. Current retail is $6805, demo price is $4300. Comes with a full warranty.

Details are all listed on our Showroom. Use coupon code "demo" if you get this through the store, and you will get the demo price. The coupon only works on this one guitar.

It's a really sweet little guitar, so I hope she can find her sweet "someone."