5a_quilt_top
Advanced Member
Username: 5a_quilt_top

Post Number: 295
Registered: 6-2012

| | |
| --- | --- |
| Posted on Wednesday, April 30, 2014 - 12:31 pm: | |
---
So I'm sitting at work this morning and a friend of mine who plays guitar in one of my current projects emails me this pic of his former band taken in 1987 (+/-):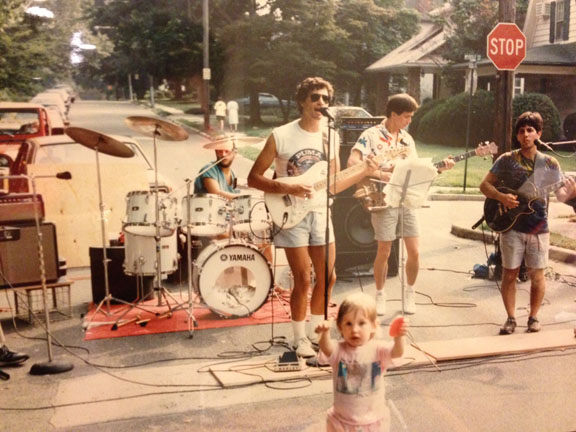 He thought the bass resembled one of my Alembics so he asked me if I could identify it as such.

Beyond being an Alembic Series I or II, I can't see enough of it to make a further guess.

It appears that the bass rig consists of an Alembic pre-amp, the blue power supply and a Peavy power amp (possibly CS800?).

He said the guy was a good player and had great tone (a given) but became a doctor and probably quit playing. He guessed that this bass now resides in an attic somewhere. How tragic.
fmm
Advanced Member
Username: fmm

Post Number: 383
Registered: 6-2002

| | |
| --- | --- |
| Posted on Friday, May 02, 2014 - 8:52 am: | |
---
The Peavey amp looks a little short for a CS-800, probably a CS-400.