blazer
Member
Username: blazer

Post Number: 63
Registered: 12-2003

| | |
| --- | --- |
| Posted on Saturday, July 23, 2005 - 2:03 pm: | |
---
You know there are a lot of sites with an order form with which you can put together your dream guitar.

And then there's http://www.nymphusa.com/kisekae/kisekaeE1.asp with which you can make your vision of your dream guitar come true.

But I figured that the real challenge is to use that site to depict guitars you actually own. So I made pictures of my three Fenders with that program and made them match as closely as possible. The only thing I couldn't do was add the stickers on both my Strats.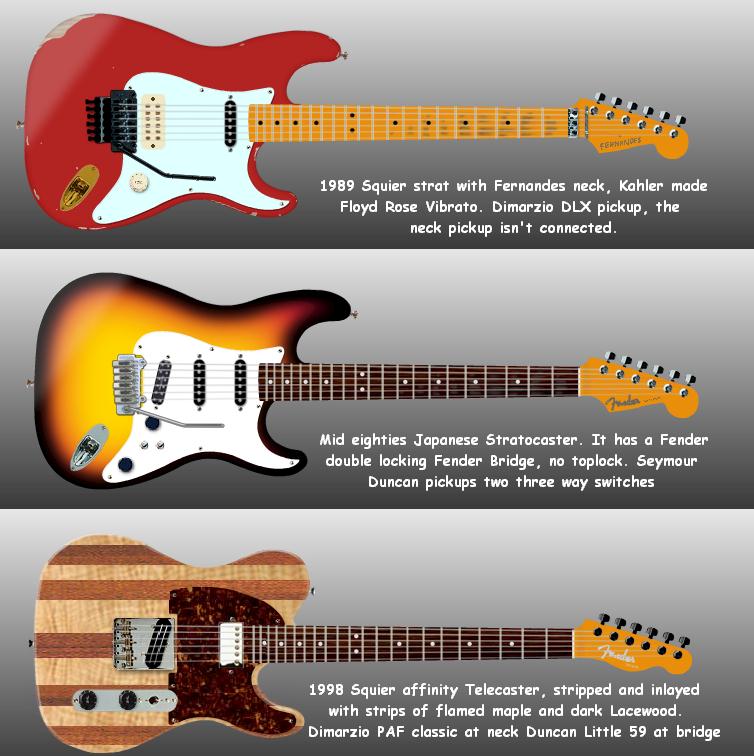 So my challenge is use the Kisekae program and re-create your main axe as closely as you can.