blackelan
Member
Username: blackelan

Post Number: 56
Registered: 7-2007

| | |
| --- | --- |
| Posted on Wednesday, February 25, 2009 - 12:48 pm: | |
---
I like Kriz-Kraft cases and as many of you know all the major touring Musicians use these cases for their rack gear. A and S cases bought the Kriz Kraft name and design.

With the help of Jim at A and S he was able to take my ideas and apply them to practical use and even improve upon my ideas by adding things like the adjustable rail. First thing was I wanted a Plexi-glass door because I was fed up with knobs being bumped and people messing with my presets.

Problem was how do you mount a plexi door without it getting in the way of mounting rack gear?
Answer: Install a adjustable front and rear rail so you can adjust the recess as nessasary.

Also the rack does not get hot with the plexi glass door closed, additional fans never hurt either just in case but the fans in my poweramps work fine.

I just ordered a second 20 space Kriz Kraft for my bass rig today. The original one is used for my guitar rig. These are available from A and S cases if you are intrested.

http://www.ascase.com/

Pics: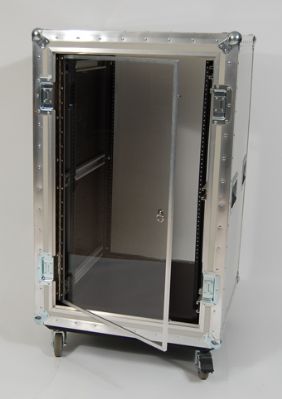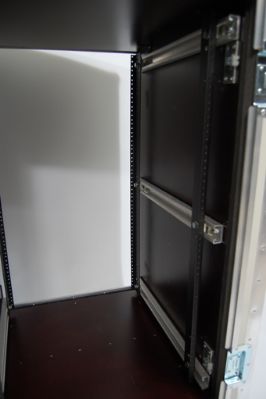 blackelan
Member
Username: blackelan

Post Number: 57
Registered: 7-2007

| | |
| --- | --- |
| Posted on Wednesday, February 25, 2009 - 1:04 pm: | |
---
Notice the latches that secure the plexi glass door when its closed. Very nice top quality stuff. The exterior color is a light grey plastic filon. It is glossy and smooth to the touch and easy to clean.
My Roland JC120h head sits on top of my rack and it fits perfect.