Mica Wickersham (mica)
Moderator
Username: mica

Post Number: 122
Registered: 6-2000

| | |
| --- | --- |
| Posted on Friday, July 12, 2002 - 6:00 pm: | |
---
Well after I talked to you I took my dad to a late lunch, when I got back, the whole crew had already left for the weekend! So I threw this together to get you a rough idea of about where the neck would join the body for the don't-reach-too-far 35" scale Balance Point: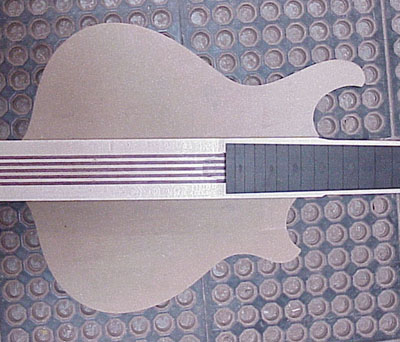 I'll wanna confirm with Bob on Monday that I've got enough room for the tailpiece and all, but this should be pretty close.

Hey, how about this Buckeye?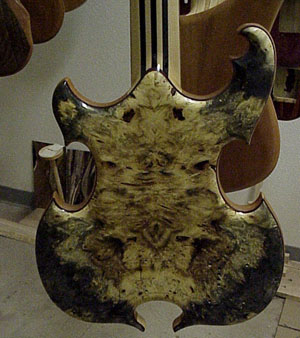 Just something for you to chomp on over the weekend.