Mica Wickersham (mica)
Moderator
Username: mica

Post Number: 305
Registered: 6-2000

| | |
| --- | --- |
| Posted on Thursday, October 03, 2002 - 12:59 pm: | |
---
Here's your two basses right now: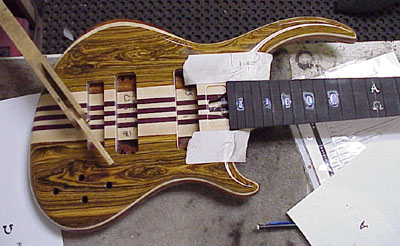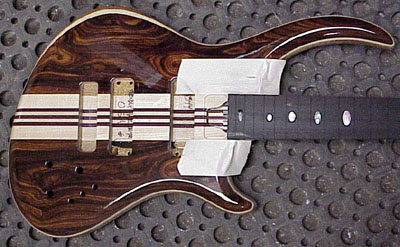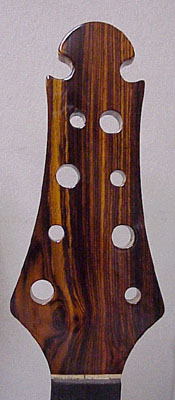 Tony just finished cutting out the abalone for the Alpha and Omega inlays and he's setting them in the fingerboard now. The basses are also getting fretted today after the inlays go in - that's why the protective tape is on the bodies.

I think both tops are amazing looking. Isn't that Bocate cool?