mica
Moderator
Username: mica

Post Number: 3948
Registered: 6-2000

| | |
| --- | --- |
| Posted on Wednesday, January 03, 2007 - 2:03 pm: | |
---
James finished the first couple of experiments with the inlay on the pickup. These were done on a cosmetic second MXY, but the material is the same (ABS plastic).

This was the unsuccessful cutting with a very sharp knife: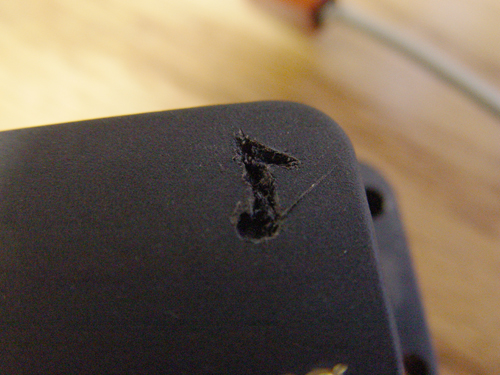 Heating the inlay into the plastic makes a distorted surface, that can't be restored to the light texture: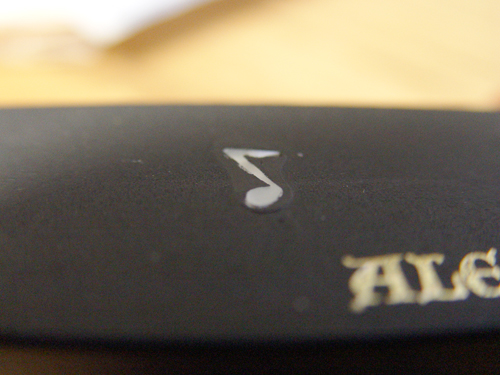 He's going to try another round with Tony with the polyurethane cast style of pickup. This is the kind without the gold name. I'll let you know when they've got that experiment completed.