mica
Moderator
Username: mica

Post Number: 1283
Registered: 6-2000

| | |
| --- | --- |
| Posted on Wednesday, December 03, 2003 - 6:31 pm: | |
---
Nearly out of spray: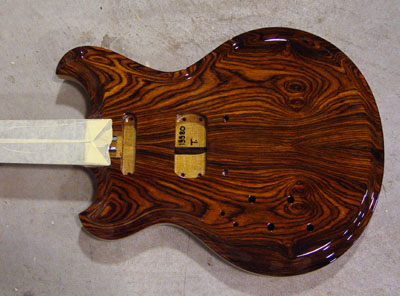 The top looks fabulous of course. John's got a single coil shaped pickup at the neck. Other custom features on this guitar are a w i d e fingerboard and neck carving like a classical guitar.

James is always excited about left handed guitars. Since he's a lefty guitar player, he actually gets to play the instrument like it was his own for a change.

Should be out the door by Dec 12th.