Steve Wood (s_wood)
Junior
Username: s_wood

Post Number: 42
Registered: 5-2002

| | |
| --- | --- |
| Posted on Sunday, February 02, 2003 - 5:58 pm: | |
---
I've been fortunate enough to own 26 Alembics at one time or another, and I've played many more. This Series I 5 string (87-4254) is to my ears the best sounding Alembic I've ever played. Even my drummer notices how great this bass sounds

I have no idea why this bass is so special, but I assume it's magic or karma or whatever -- so I call her the Voodoo Bass.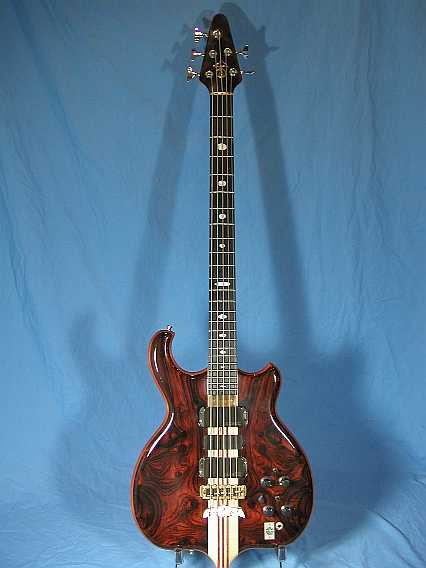 What's up with the oddly-mutated body shape?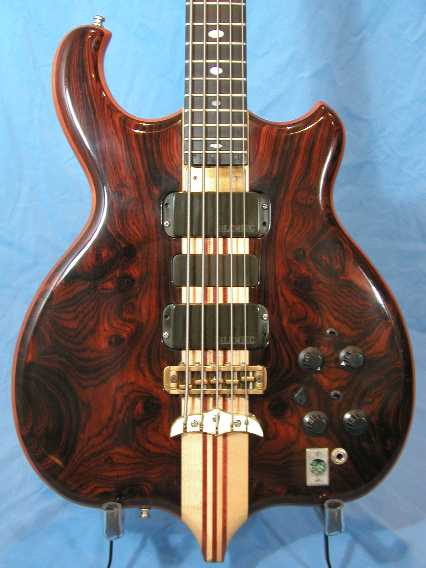 The cocobolo looks great, sounds great and weighs a ton! And check out the weird greenish-black pickup covers.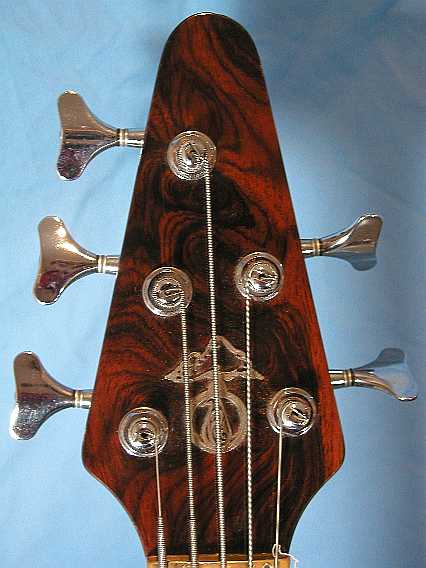 Love that cone-shaped headstock!

(Message edited by s_wood on February 02, 2003)